Are you a victim of domestic violence?
Domestic violence is rarely a one off event, in most cases it is recurring and escalating. The perpetrator is usually someone who knows you well, very well, and may even tell you that they do it because they love you.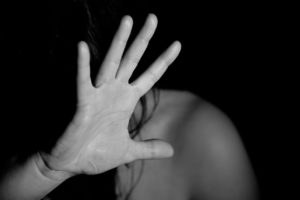 The "Abuser" almost always carries out the abuse to gain control and increase their sense of power. Quite often the attacker feels insecure or worthless themselves and carries out these attacks to give them a sense of superiority and worthiness.
All too often you see stories in the media where the victim has been unable to break the cycle of abuse or escape and it leads to the end of a life or multiple lives. The law is unable to help the victim until there is proof something serious has happened and you feel helpless.
Hearts of Purple is here to help
The abuse has to STOP.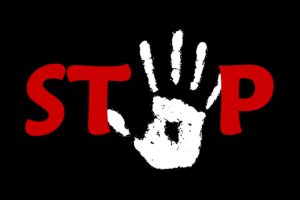 One of the core reasons Hearts of Purple was founded was to end the cycle of abuse and create a happy and safe household for families.
We have a dedicated team of people with various fields of expertise, who want to rescue people from these abusive environments and restore happiness and a feeling of worthiness to their lives.
Domestic Violence is only one of the many faces of abuse
There are many forms of abuse and domestic violence is just one of them that can happen behind closed doors and the victim can suffer in silence. There are other forms of abuse that can be just as sinister and evil that drag the victim down and destroy their mental wellbeing and joy for life.
Automatically many people think that abuse only happens to women, this is not always the case. Abuse can happen to children (including teenagers), babies, grandparents and men, it does not discriminate between gender, age, nationality or religion, it can happen to anyone.
If you are subjected to any of these –
mental abuse
sexual abuse
financial abuse
cyber bullying
workplace harassment
schoolyard bullying
physical abuse
stalking
Or if your life is being threatened, Seek Help Immediately. You may feel trapped and do not know who to trust, Hearts of Purple can put you in touch with people who specialise and can covertly assist you to get out of an abusive situation.
If you do not deal with the abusive situation it can be passed on for generations to come and can leave mental scarring and post traumatic stress disorder.
What to do if you are in an extreme situation
If you are in an environment where you think you may being monitored, tracked or abused due to your movements you need to gather evidence and contact police immediately.
Tools we use to create a safer environment
Amongst other tools we have a special security device that can sound alerts and contact emergency numbers. The image below shows what the watches look like.

Help us help them
Hearts of Purple needs help supporting victims of abuse. If you have a caring personality and would like to support these people visit our donations page to see the different methods you can help out.
Hearts of Purple is a registered charity and accepts donations to provide physical and financial support to people who have left a violent situation with little to no way of supporting themselves or family.
Any level of donation is greatly appreciated and some samples are given below of what we can provide.
Click on the donate button on the level of support you can provide.
Typically would provide a small toy or teddy for a child.
Typically would provide a supermarket meal for a small family.
Typically would provide some fuel or transportation for a person.
Typically would provide phone credit for a person.
Typically would provide a school uniform or new bedding for a person.
Typically would provide groceries for several days to a week.
Typically would help towards relocation costs of a DV victim.
Typically would help with furniture or a bond for a DV victim or can even provide a victim with a security watch.
If you are able to help with funding not listed on one of the quick links click on this button and the funds will contribute towards a person in need.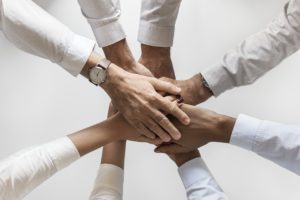 If you are the head or a financial controller of a corporation or government body we are seeking help to keep our work going. Your assistance will be rewarded by not only the recipient being aware of your contribution but you will receive exposure at any events held and promotions we run. There will also be ad space made for your business on our website.